BRIDGING THE GAP - Ron Murray​
I always wanted to get into IT, technology has always been my passion though I just couldn't see how I was going to bridge the skill gap working 12 – 15 hour days to support my family".
Ron was working as a security guard on the UNSW campus, it wasn't what he wanted to do, though he had excelled at all the physical jobs he'd been in. Security seemed a logical and higher paying option to labouring, though he craved the mental stimulation he found in his spare time with I.T
He didn't like the stress the security job put on his family, with the closeness to violence, drunkenness etc and didn't get to see his kids as much as he's like though what else was there?. He knew there was a skill gap though couldn't see how to bridge it so had almost resigned himself to not try working his way up again.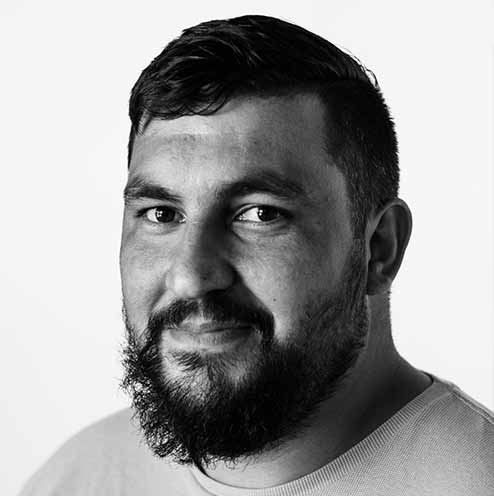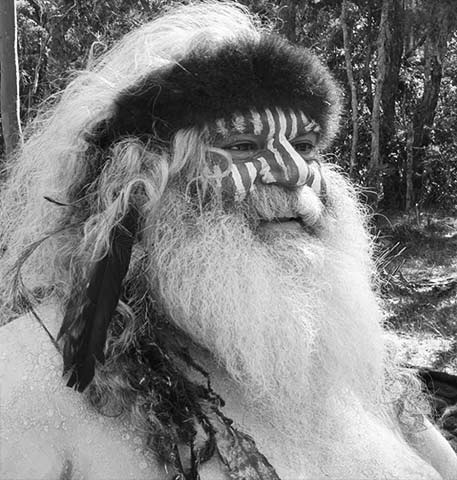 Roderick McLeod
(Goengalla Goro Konermar Wotter)
Jaithmathang Senior Elder
By chance Ron met Roderick McLeod the founder of Nallawilli and the Pauline E. McLeod Foundation in March 2019. They talked about work and Ron's frustration with getting the next level up and making the most of himself so Rick introduced him to Scott the CEO if Nallawilli to see if he could help.
Ronald easily passed the interview process and was then introduced to Phil Clapham a Collaboration Specialist with 20 years' experience with all the big names, a veritable I.T legend, who would be his mentor for Ron's first tech role, at a high-profile bank.
The ex-security guard couldn't this was happening. "I was worried not knowing if I could do it, was a bit worried about moving from a physical job to corporate working at a bank. Huge change!"
"They kept telling me "Weve got you", "I knew I had the full support of Phill and Scott which gave the faith in myself and the confidence to go for it"
Phill was there twice a week, checking in and Ron couldn't have had more support. He also shadowed the Tech specialist a got to see him in action and how people at his level work, the knowledge they have and was inspired to see what he could be doing one day.
"If it wasn't for the Nallawilli and the Pauline E. McLeod foundation Id never have bridged the high skill gap. Im so much happier, my wife and family are happier, and I love the challenge of always learning".
"This opportunity has opened up a whole new world of possibilities for my family and our lives. I can now see myself running my own business or moving into all kinds of directions. Though one thing is for certain, I would like to work with Nallawilli closely and help give this chance to others.